Aliki is a Classical Crossover artist and soprano of British – Greek origin. She grew up in London and her studies in music began with a Bachelor of Music at Sheffield University and upon completion, she earned a scholarship to study at the Herbert Berghof Studio in New York, where she completed the iconic American actor-teacher's Uta Hagen Method of Musical Theatre and Drama. At the same time Aliki went on to further her classical vocal studies with renowned teachers from The Juilliard School of Music and Drama and conductors of the Metropolitan Opera to legendary soprano Nelly Miricioiu. She studied closely with Tenor Armando Mora and took master classes with PierGiorgio Del Nunzio, Marco Balteri, Steven Crawford, Rob Johnston. Aliki combines the classical with the contemporary and loves to mix various styles together whilst at the same time performing in over 5 languages.
ambassador of the encephalitis society
"I am honored and proud to be an Ambassador of The Encephalitis Society. Their work is extraordinary. They strive hard as a team to better the lives not only of the people affected by this terrible illness, but also their families and loved ones who have to deal with this. As one of the individuals affected by Encephalitis, I was deeply touched when asked to be one of their Ambassadors. I feel it is my duty to help others in times like this, so I try to be as involved as I can." – Aliki
inspiration for life
Aliki became known on the global music scene following her success on the 7th season of Britain's Got Talent in 2013, where she impressed the judges with her charismatic technique and emotional interpretations.
"You have a natural talent. You are stunning, beautiful, humble."
Simon Cowell, Britain's Got Talent
"You are like an angel sent from heaven. You are perfect and you were a star tonight."
David Walliams, Britain's Got Talent
In 2015 she toured in the U.K., the United States, Canada and Greece with the Awakenings Tour, a tour dedicated to raise awareness for the Encephalitis Society, through her inspirational story, a cause very close to her heart. Aliki has been named Global Honorary Ambassador for the Encephalitis Society and actively supports the society's mission and global charity projects.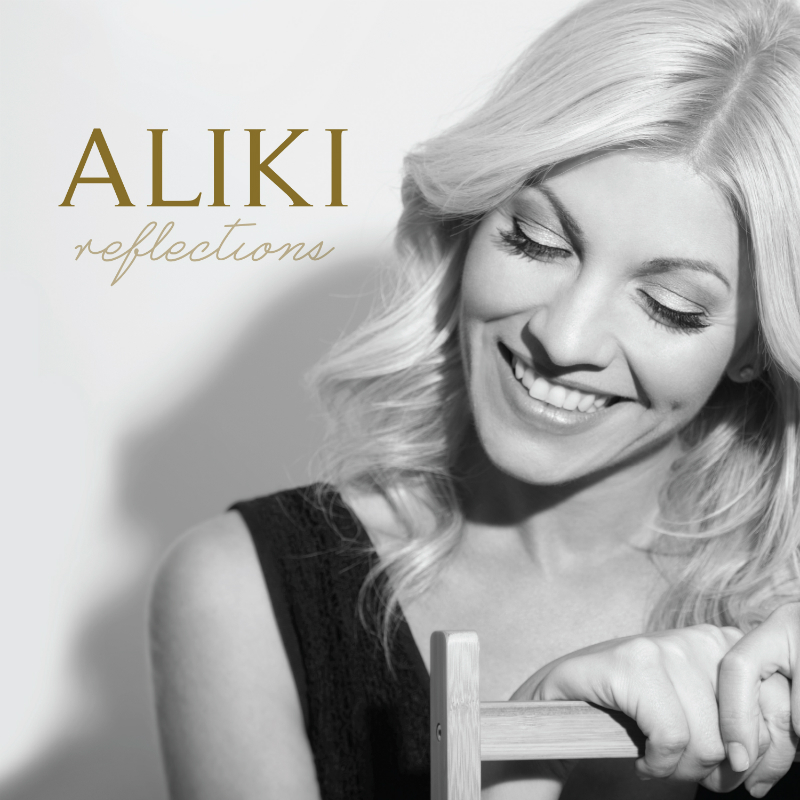 Reflections
In 2016, Aliki recorded her first international album called Reflections with the City of Prague Philharmonic Orchestra with songs featuring a blend of passionate classics from both musicals and opera and the movies to the more contemporary melodies.
Reflections is a journey. A gathering of memories and influences. It's important for Aliki to sing melodies that have the power to move her. So this album reflects a part of Aliki's journey. Each song was chosen carefully, each one marked a part in my life, made me grow and is a reflection of a thought, a moment. The album features works by Puccini, Gounod, Dvorak, Webber, Lara, Rota, and more. It covers a vast repertoire of opera, musical theatre and popular songs in order to appeal to lovers of both classical and contemporary music.
the best is yet to come..
To date, Aliki has gone on to perform around the world including concerts in the USA, Canada, Mexico, Canary Islands, Greece, Cyprus, France, Turkey, Malta and the UK, both for personal concerts and in collaborations with other artists including Mario Frangoulis, Il Divo, Jonathan Antoine, George Perris, Thomas Weinhappel, Michalis Hadjiyiannis and many others.
Her collaborations with conductors include Lukas Karytinos, Yiannis Hadjiloizou, Richard Hein and Miriam Nemcova and Adam Klemens, and performance include the Concert in the Park for the British Troops, The Sound of Music with the Cyprus Symphony Orchestra and the Youth Cyprus Symphony Orchestra. Aliki has been making her mark and has performed the opening of Youth Sailing World Championships among others and has been invited by the Mayor of Limassol to perform at celebratory events, by the Cyprus International Airport to create a film promoting the country and it was a great honour to perform for the President and the First Lady at the Presidential Palace in Cyprus.
Stay up-to-date with Aliki's latest news and performances in our news section!